Produce high-demanding Spunbond nonwovens applied in hygiene and medical industry
STair(SSS)Spunbond Nonwoven Machine
· Extra thin with clear breath
· Exceeding soft with skin loving
· Extremely strong and uniform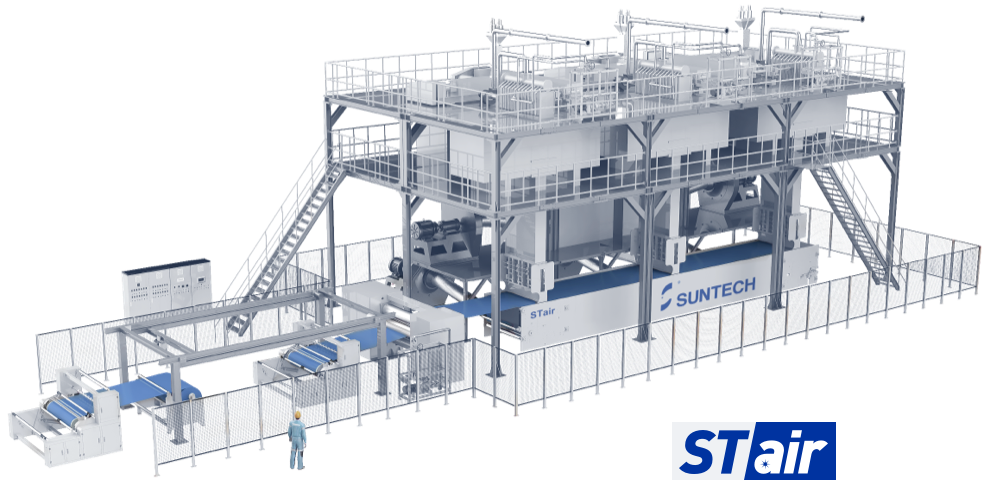 Get a consultation with our sales experts
PROVIDE YOU A CUSTOMIZED AND OPTIMAL SOLUTION FOR YOUR BUSINESS
Support you with professional after-sales service
MIN. BASIS WEIGHT
8 g/m²
Top quality even at the lowest basis weight
Max. Capacity
10000 ton/year
Maximum output with high efficiency
Max. Speed
600m/min
Produce with stability and quality
Catching the market opportunities and achieving more possibilities with STair
You do not have to worry about missing opportunities in potential market as not meet the high requirements in specific industry. With STair lines, our new advanced technology makes the top-class nonwovens successfully apply in hygiene and medical industry.
Benefits from

STair Technology
Smaller filament diameter < 1.5 denier
With STair lines to produce, the filament diameters is less than 1.5, making your nonwovens particularly solid, uniform and soft
Make perfection achieved even at lowest weight
At the reliable producing process with STair lines, the features of nonwovens are extremely thin and light. STair reaches top-level quality even at the lowest basis weight of 8 grams per square meter.
Automation leads accuracy and cost saving
With fully automatic STair lines, your nonwoven production achieves high accuracy and efficient process. Automatic control makes the process more sustainable, energy efficient, and cost saving.
Stable process makes high quality and efficiency
With STair lines, your nonwoven production will be the most trustworthy in the market. With machining equipment from world well-known brands supported, such as MAZAK machine tools, PRIMA POWER Laser equipment, MILLTURN CNC machine, etc., STair makes nonwoven producing operation extremely stable and efficiency.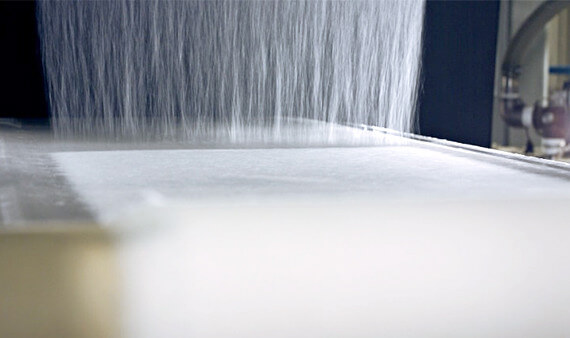 Detailed parameters in STair lines
Line widths
1600,2400,3200
Max. Capacity
10000 ton/year
Titer range for normal PP
1.5-1.8 den (higher on request)
Semi High Loft and High Loft
optional
Contact Us for Any Inquiries:
For any inquiries or feedback, please use our contact form. Our service team will reply to you ASAP.