Sanitary Napkin Machine
· Customized solutions with various options for your business
· High-speed operation with constant production stability
· Finished products featured with strong absorption, air permeability and comfort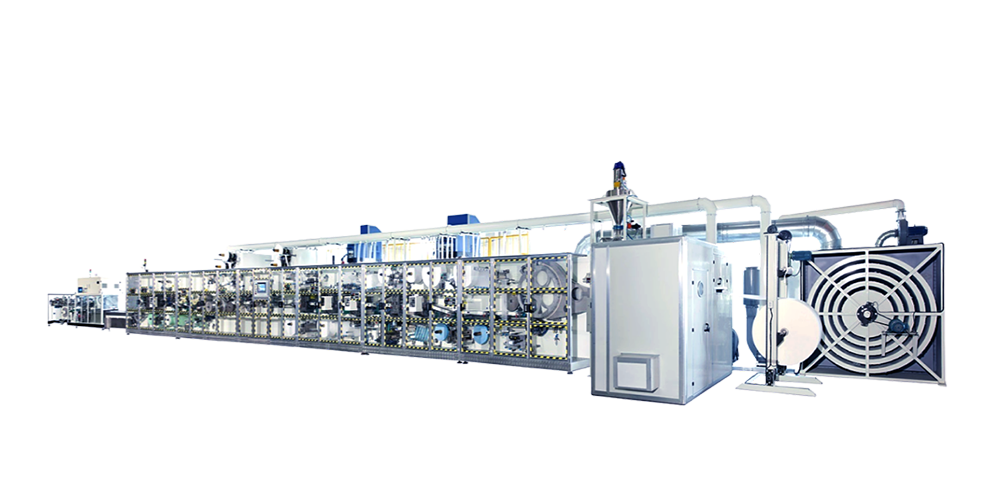 Get a consultation with our sales experts
PROVIDE YOU A CUSTOMIZED AND OPTIMAL SOLUTION FOR YOUR BUSINESS
Support you with professional after-sales service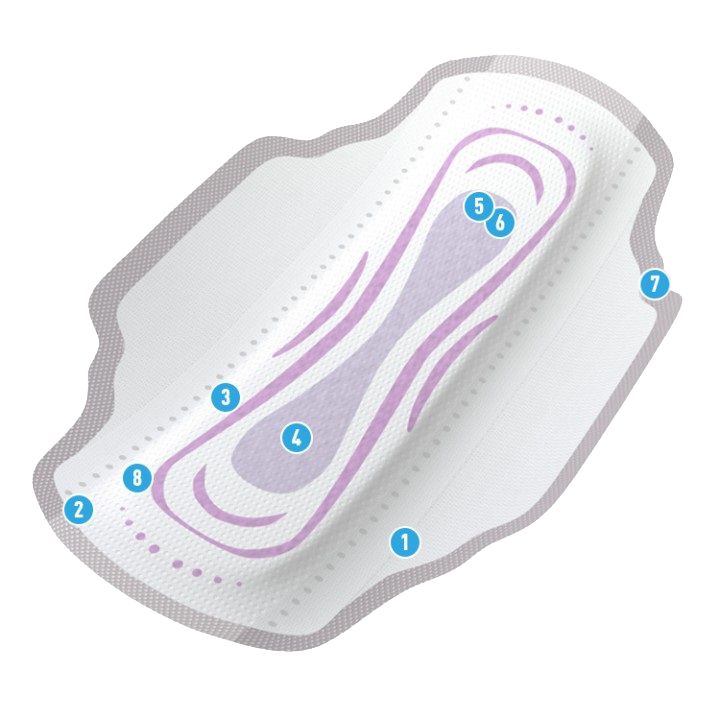 Airlaid design is a revolutionary new type of sanitary napkins, by setting up a special elastic air cushion layer, achieving ultra-strong absorption and air permeability. It successfully addressed the problem of uterine flow leakage, making women and girls feel dry and comfort during menstruation, popular in the global market.
Take one more step, making your investment worthwhile and success
We invest innovative technology and resource in developing feminine care production lines. Based on the combination of automation with manufacturing process, and decades' experience, we provide you with customized solutions to meet demands of women and girls in separate markets for sanitary products on their the period. We do care about your success and your customers' feeling experience, thus making your investment worthwhile.
Benefits from

Sanitary Napkin Machine
High speed operation with ultra-stable process
Under the operation with ultra-high speed, maximum speed up to 1600 pieces per minute, the sanitary napkin production lines are still able to maintain the high quality of products and stable process, which ensures your production efficiency, and finished products to be the most reliable in the market.
Full servo driving with high automation system
With full servo driving and technical control, our sanitary napkin production lines show high accuracy and timeliness, and we also provide automatic packaging system and gluing machine as added options for your production lines. Highly automatic control ensures the production process is more sustainable, accurate, energy-efficient, and makes you successful in the market.
Production visualization ensures the production safety and clarity
Our feminine care production lines equipped with production visualization system and HMI touch screen controlling, including display of production speed, quantitative operation of raw materials, cumulative output, raw material loss and so on. This will improve safety of operation and production efficiency, making you worry-free about all processes.
Turn-key and customized solutions for your business
According to separate demands for feminine care production lines, such as product range from ultra-thin to thick overnight, production speed, and sanitary napkin with wings or not, we are committed to provide customized solutions to meet requirements of customers for your business. Our experienced experts will support you with a turn-key solution and excellent service from the planning and the installation of production equipment, implementation of staff training, facility adjustment and after-sales service.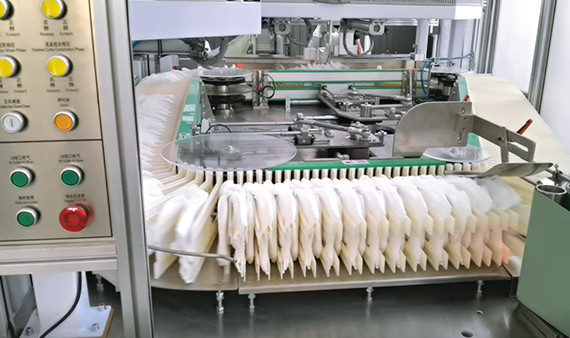 Detailed parameters in Sanitary Napkin Machine
Designed Machine Speed
500/1000/1600 pcs/min
Designed Product Size
240 mm/ 280 mm/ 320 mm/ Customization
Contact Us for Any Inquiries:
For any inquiries or feedback, please use our contact form. Our service team will reply to you ASAP.